2021 Community Journalists
Meet Our Community Journalists
We are providing $250 stipends to a cohort of 10 Virtual DLF Forum attendees from a variety of backgrounds and will feature their voices and experiences on the DLF blog after our events this fall.
We are excited to announce this year's DLF Forum Community Journalists: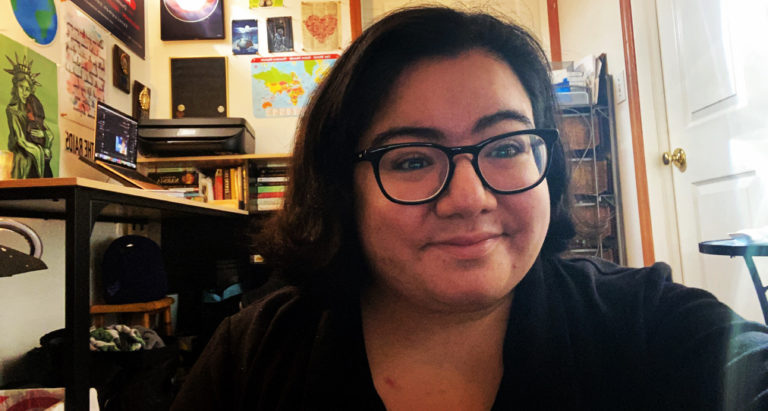 My name is Marwah Ayache (she/her). I am a first generation, Muslim Lebanese-American student librarian. As of now, I work at the University of Michigan – Dearborn Mardigan Library as the User Services Supervisor. Additionally, I am working towards the joint-master's degree at Wayne State University in Library and Information Sciences and Public History with a School Library Media Specialist Endorsement to my Michigan Secondary Education Social Studies and English Teaching Certificate. I have been featured on the lifeoflibrarians Instagram. In my free time, I enjoy writing, reading, playing on the Nintendo Switch, doing yoga, listening to podcasts, tarot cards, hanging out in coffee shops, and catching up on TV.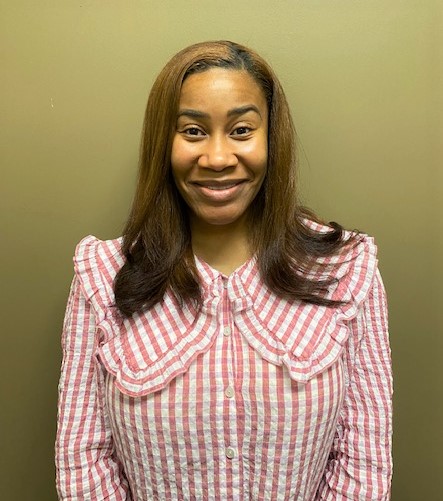 Ericka L. Dudley is currently an Access Services Humanities Librarian at Alabama State University, located in Montgomery, AL. Prior to this position, Ms. Dudley held positions as a first-grade teacher and library media specialist in the K-5 setting. Ms. Dudley earned her Library Media certification from The University of West Alabama and her MLIS degree from the University of Alabama. Ms. Dudley is truly a lifelong learner, where she is currently pursuing an Archival Studies degree from Clayton State University in Morrow, Georgia. In addition, she has an interest in genealogy, outreach, and technology. Her future goal is to one day become a digital archivist.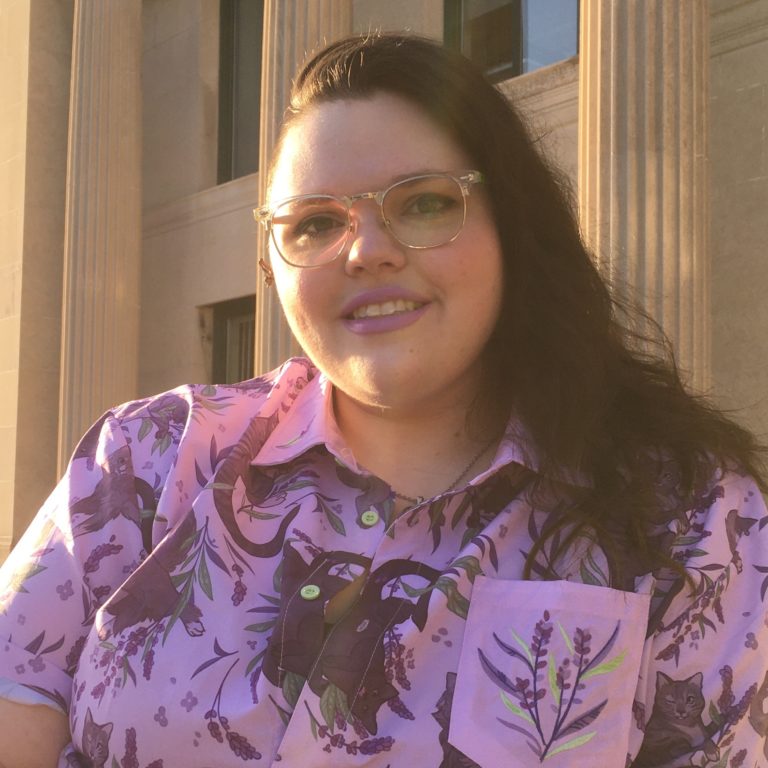 Holly is a recent graduate of the MLIS program at IUPUI, with a specialization in Archives Management. They have worked in libraries for ten years, most recently as a Special Collections Intern for the Indianapolis Public Library, where they arrange, describe, and plan programs in collaboration with collection donors. Holly is also a member of the SAA's Accessibility & Disability Section Mentoring Cohort, working to improve accessibility for disabled patrons as well as advocating for disability accommodations for archival employees. Holly's career goal is to make records of LGBTQ+ histories widely available and free for public use, with a focus on community outreach and digital preservation.
datejie is a journalist, digital consultant, and interdisciplinary scholar who's knowledge production spans genres and sectors. Her research interests include decolonial and environmental movements with a focus on uncovering and translating the histories of systems and relations that have led to inequalities today. She has been a union organizer for freelancers, equity-seeking journalists and knowledge workers in Canada and the US, leading her further into projects innovating digital justice.
Since entering journalism through community radio, datejie has tracked gaps and opportunities for more cohesive creation, publication and preservation of the work and works of marginalized peoples as journalists, and as news subjects. Her early interests in archiving radio and film led her to self study and training of research methods, cataloguing systems, digital asset management software, metadata practices, national and international preservation standards and practices.
Looking back at history and forward to posterity, datejie's current work seeks to address the contemporary urgency for digital literacy, media literacy, news literacy through radical, collective and community—minded publishing, preservation and archiving. She is presently developing news programming and teaching modules focused on Black journalists in the African diaspora.
Anna Sofia Lippolis is a Research Fellow at Italy's National Research Council (CNR)'s Institute for Cognitive Sciences and Technologies (ISTC) and a Communications fellow for the Alliance of Digital Humanities Organizations (ADHO). After her BA in Philosophy, she received her MA in Digital Humanities and Digital Knowledge at the University of Bologna with a project on the quantitative analysis and visualization of authorial corrections. She has also worked as an IT consultant for projects on cultural heritage enhancement and took part in organizing two conference cycles about the present and future of Digital Humanities, "Digital WHOmanities". Her interests include cultural analytics, quantitative approaches in literature studies and semantic technologies for knowledge organization.
Alyssa Loera is a librarian and information technology specialist living in Los Angeles, California on the unceded, ancestral, and traditional territory of the Tongva/Gabrieliño peoples. She received her MLIS from the University of North Texas, and a B.A. in International Development Studies (with a minor in Film & Television) from UCLA. She works as the Digital Services & Technology Librarian for the California State Polytechnic University, Pomona and has been working in libraries and archives for 14 years, with most of that time spent in academic environments. Alyssa's research interests include information systems, scholarly communication, digital collections, digital repositories, and how technology pervades human and non-human life. Alyssa is also deeply interested in making, creating, building, and forming radical futures through the continued dismantling of supremacist structures (in libraries and beyond).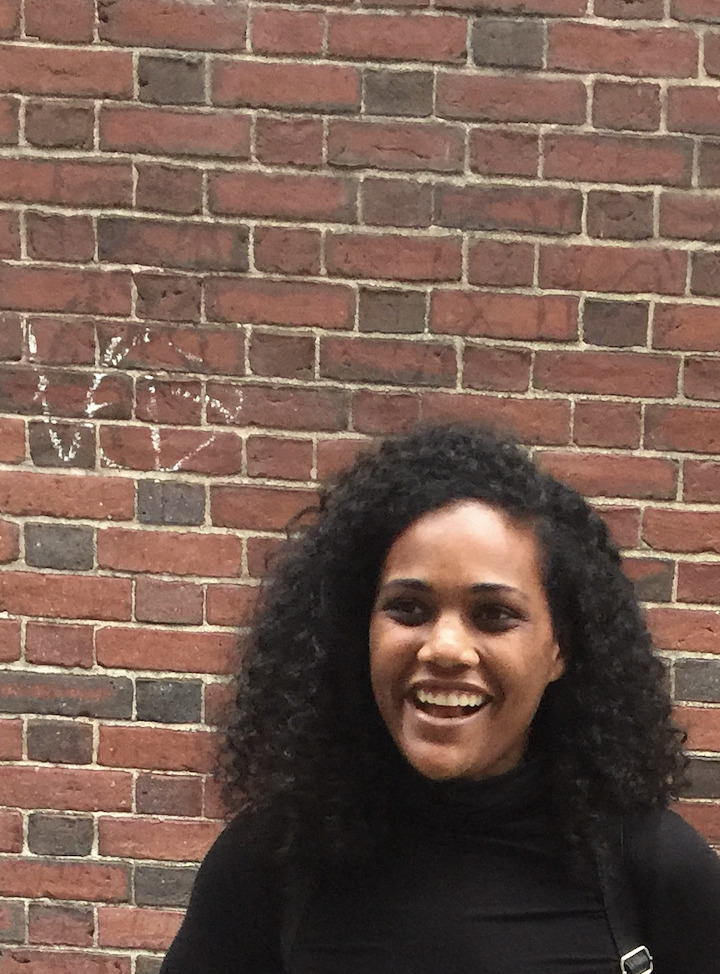 Alanna Prince is a PhD Candidate in the English Department at Northeastern University. Her research focuses on contemporary poetry, visual culture, postcolonial theory, and Black feminist theory— specifically looking into how poets are using archival documents to retell or reimagine history. She is also invested in the digital humanities, working with archives and other digital repositories to ensure that they are designed to be accessible to all people. She currently serves as the Exhibit Curator and Acquisitions Lead at the Early Caribbean Digital Archive, and as an Editor for Insurrect!, an online magazine for radical thinking in Early American studies.
Mimosa Shah (she/her) is graduating next spring with an MS in library and information sciences from the University of Illinois at Urbana-Champaign. Prior to this, she coordinated public programs for six and a half years at Skokie Public Library. She is currently a McMullan Arts Leadership Intern for the Art Institute of Chicago's Photography and Media department, and resides in the suburbs of Chicago.
Mimosa was selected to be a 2020 Spectrum Scholar by the American Library Association, and is an active member of several professional organizations like the Museum Computer Network (MCN) and ARLIS/NA. Her interests include critical information literacy; inclusive pedagogical practices; online communities and their patterns of media consumption and production; zines and book arts; and representation and cultural appropriation in visual media.
Mimosa received a BA in English from the University of Illinois at Chicago. She also earned an MA in the Humanities from the University of Chicago, where she wrote a thesis examining the role of melodrama as a site of emerging feminist identity in Satyajit Ray's 1960 film "Devi."
Shu Wan is currently a doctoral student in history at the University at Buffalo. He is passionate about digital librarianship and its potential in providing more inclusive & interactive services to patrons of different backgrounds.