You've come to the right place! We understand that attending a large conference for the first time, whether virtual or in-person, can be a daunting experience. We've put together this guide that addresses common questions from first-time attendees in addition to providing some conference tips and opportunities you'll want to explore so that you can make the most of your first DLF Forum experience.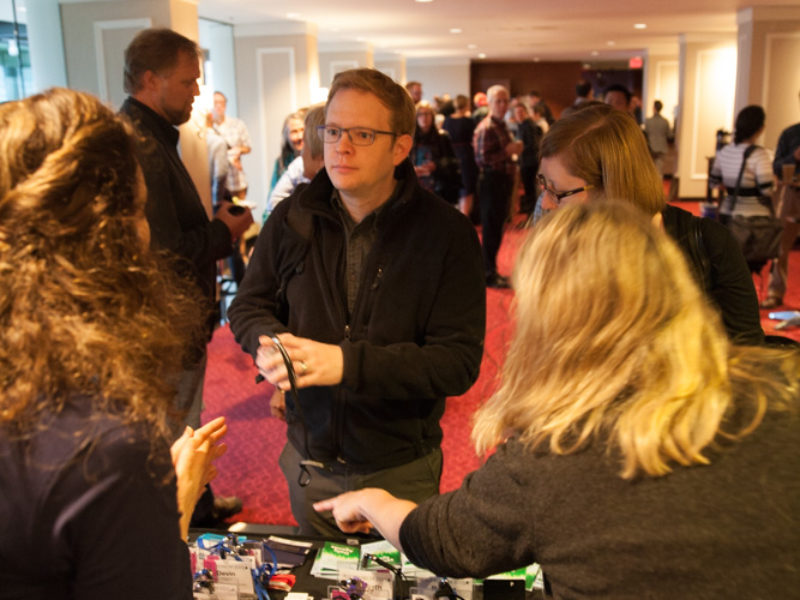 Session Participation Tips
We are completely aware of how hard conferencing can be, and want you to have a good experience. Know it's ok to leave a session if it's not what you were expecting, or to miss one entirely because you're otherwise occupied or just need a break.
Conference hashtags are a great way to keep up with what's happening across events! We use #LearnAtDLF and #DLFforum, and every session has its own hashtag, which can be found before the title on the event schedule when it's released. Have a question for attendees or a problem that needs staff attention? Use #DLFvillage (because it takes one).
Events Especially for Newcomers
Every year, the DLF Forum Community Committee organizes a newcomers' coffee break. Stay tuned for updates on this year's social and wellness activities.
Get Involved with DLF Year-Round!
DLF is built for grassroots action. A committed community gravitates to us from within and beyond DLF's institutional membership, working across boundaries of many kinds and making the Digital Library Federation a force for good.
Whether you're new to DLF or a returning Forum attendee, DLF groups are open to ALL, regardless of whether or not you're affiliated with a DLF member institution. You'll have the opportunity to get to know some of our working groups during their dedicated session times in this year's conference program.